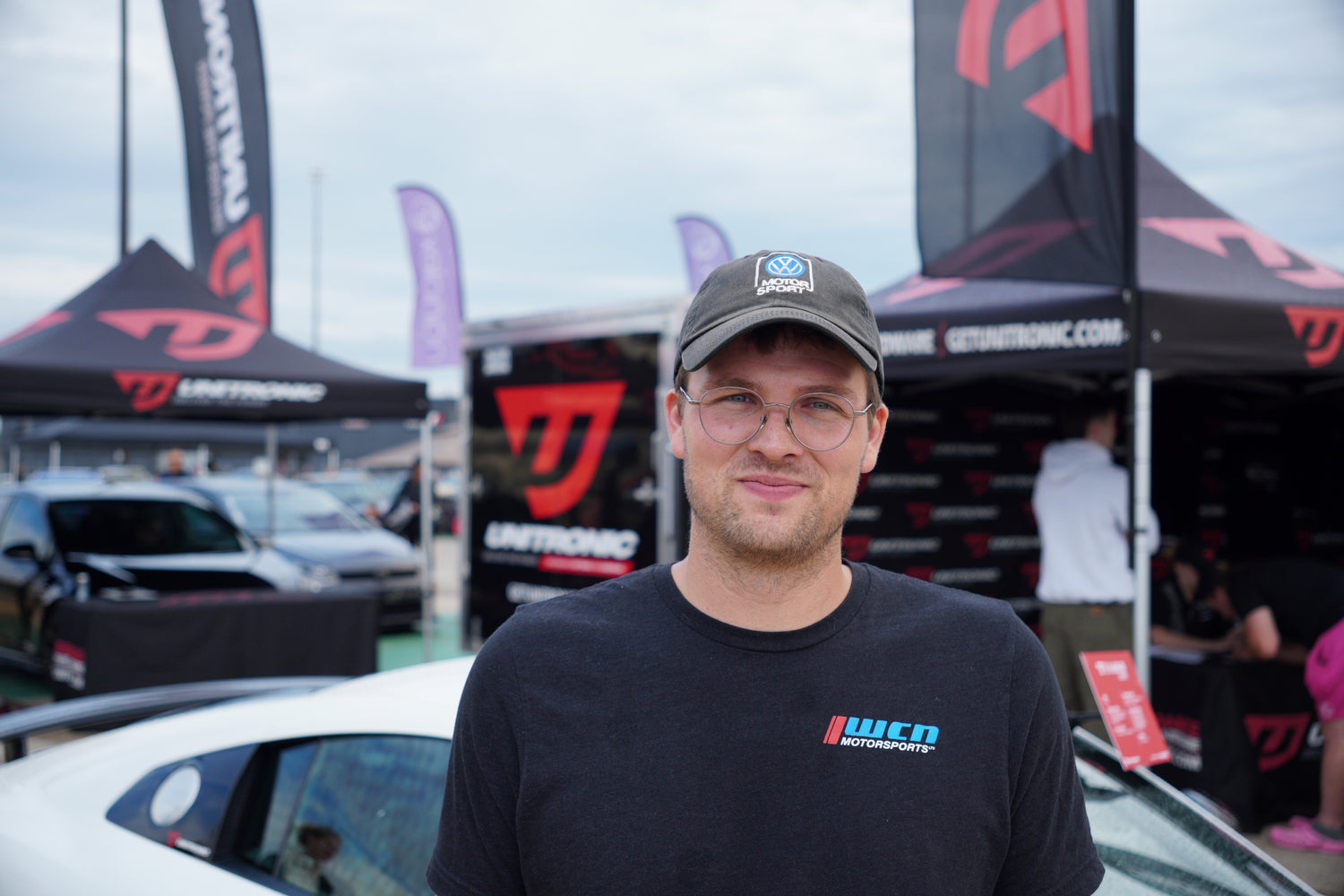 Colin Naulls
Colin is a Red seal Automotive technician. He started his automotive career buying and selling VW/Audis during his undergraduate at St Mary's University. After graduating he started work at Kraftwerx Auto. After 5 years of maintaining, modifying and being part of some great adventures he moved to Harrington's VW for the next 5 years. With over 10 years of experience WCN Motorsports became a reality. VW/Audi automotive maintenance, repair and performance modifications are the cornerstones of the business. Supporting the local race community is important to Colin. He sponsors the local road race series, TRAC, Karting series, AMKA, and instructs at AMP. He is currently the BAC race director and is a PCA(Porsche Club of America) Instructor.
Joel Nelson
Joel has been a Red Seal Automotive technician for over 17 years of experience. Five of those years were at Toyota and 12 years at Vantage Volkswagen. He is an avid racer with over a decade of racing pedigree. Some highlights include a 1st overall victory in the 2009 Canadian Time Attack Series and 16 years of involvement in Atlantic Racing. When he's not turning wrenches at the shop he's behind the wheel of his single seater Legends car at slalom or his Honda Del Sol at a TRAC race.
Francisco Lorenzo
Francisco is the front desk gremlin that schedules appointments, takes pictures and video for the shop's socials and both maintains and manages the web store and IT. While studying Computing Science at Saint Mary's he became fascinated with cars and with Colin's help a lifelong addiction was born. When he's off the camera or phone he occasionally takes his Sportwagon on track for both Colin and Joel to abuse.